Do Employers Have to Tell You They Are Monitoring Your Computer?
4 min read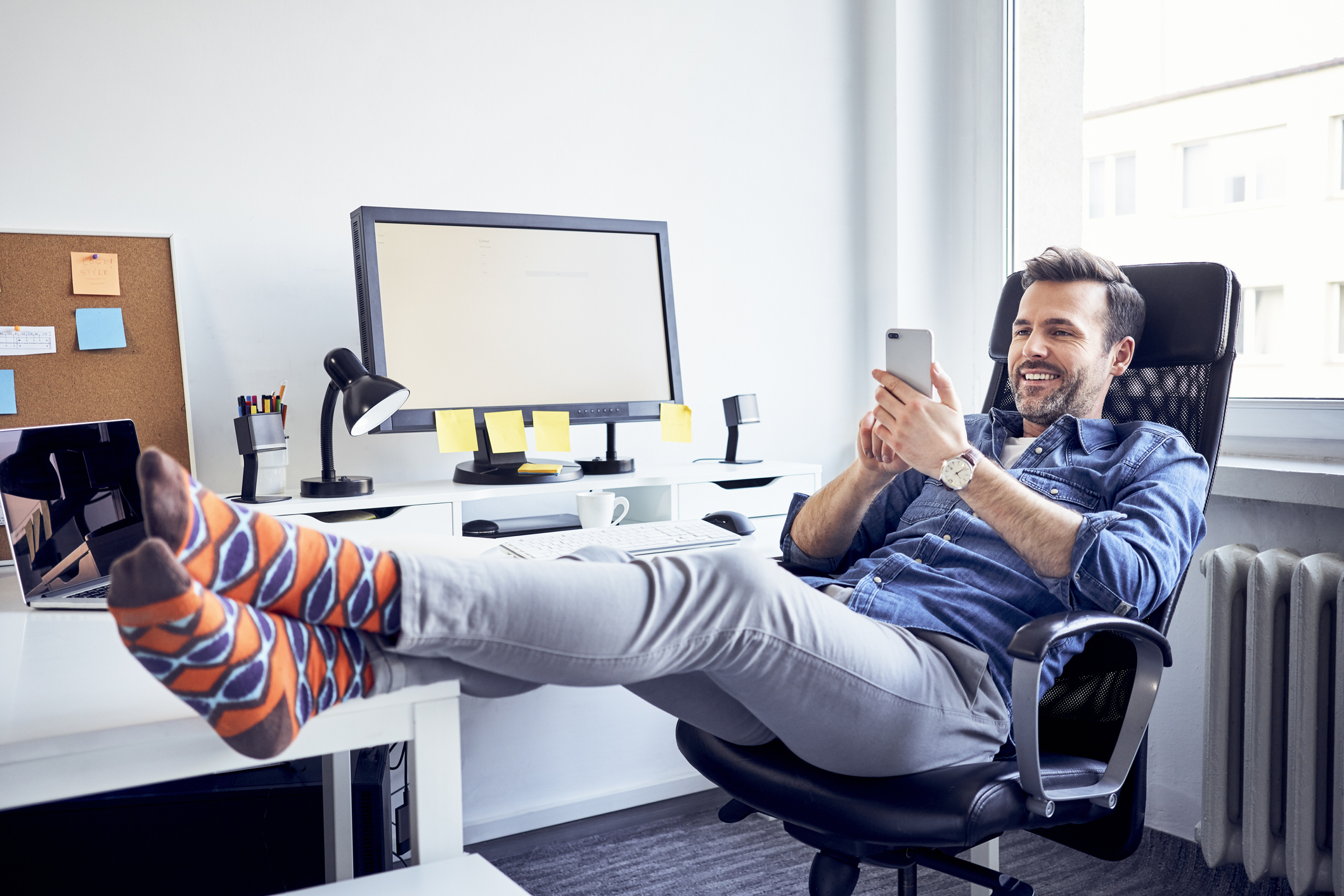 It's so comfy wearing pajamas or sweatpants as you work.
Millions of Americans have grown accustomed to the benefits of work from home, now known to all as WFH, since the pandemic began in 2020.
For many, the change was difficult at first because WFH meant no more personal contact with work friends and teammates. But as the pandemic dragged on, employees got used to the ultracasual apparel, the ability to better care for children, and the freedom to toss a load of laundry into the washer if the socks supply ran short.
And then came the even better news: Americans were more productive working that way.
Employer as Big Brother
Sure, there are diversions that might draw the WFH'ers away from work, but is that any different from the office? Chatty co-workers, unnecessary meetings, and trips to the lunchroom can also take up time.
Nevertheless, many employers are skeptical and are asking their workers to come back to the office. When they do, however, they may be swimming against an established tide and risking the loss or loyalty of some of those people. About one-fourth of all professional jobs in the U.S. today are remote, and researchers predict that it will continue to increase through next year.
So it may not be surprising to learn that employers are increasingly turning to another method to keep tabs on their remote employees: surveillance. Productivity studies are one thing; knowing what workers are doing right now is another.
The demand for employee surveillance software is sharply increasing. Early this year, one survey found that 95% of human resources leaders either implemented new employee surveillance methods or plan to do so. Late last year, a survey of employers with remote workers found that 60% of them used tracking software; that number is believed to be higher now.
Is Surveillance Legal?
So, questions arise. Can they do that? And if they do, must they inform you if they do?
The answer to the first question is: Yes, they can. The answer to the second is: Not necessarily.
Courts generally agree that private-sector employees have little expectation of privacy within an employer's workplace or if they work remotely with employer-provided equipment. The Electronic Communications Privacy Act of 1986 says that employers may monitor employees' oral and written communications as long as they can show there is a legitimate business purpose for doing so. EPCA also says that employers don't need to inform employees of monitoring or gain their consent.
While there is no federal law requiring information or consent of surveillance technology, however, several states do mandate it. Connecticut, for instance, has had that law on the books since 1998, and Delaware has since 2001.
But efforts to provide greater consent protections for employees may be picking up steam. In May, New York enacted a law similar to the ones in Connecticut and Delaware. And California is considering a measure that would go further, prohibiting employers from:
Monitoring workers who are off duty or on personal devices
Using facial-recognition technology
Keeping workers from viewing any data collected on them
Meanwhile, on the federal level, National Labor Relations Board (NRLB) General Counsel Jennifer Abruzzo recently issued a memo announcing her intention to better protect employees from invasive monitoring. The memo mentions the increasing use of devices by delivery companies to monitor drivers, but also specifies surveillance of employee computers. Abruzzo said she is urging the board to adopt a new framework to protect workers from abusive monitoring.
You and Your Computer
If you are a WFH employee with a company-issued computer, there is a better than even chance that your computer has monitoring software attached. If an employer wants to monitor your work if you are using your own computer, presumably they would need your consent to install workplace monitoring software.
If you are curious about whether your employer-provided computer is surveilling you, one way to find out is by going to your computer's task manager or activity monitor and seeing if you can spot anything. If you do, of course, this only amounts to confirmation that you could be monitored — removing the program would be a bad idea if you want to keep your job. Also, keep in mind, that your employer's IT people may have tweaked things so that the monitoring program is running in stealth mode.
Here are a few other pointers:
Check your company's monitoring policy. You may also ask your organization's human resources department about how the company is using monitoring software.
Keep your work and personal devices separate. Don't use your work computer to send or receive personal emails.
Never use an employer's hotspot when using personal mobile devices.
There are debates about whether employer surveillance does improve worker productivity by keeping track of keystrokes, the files you access, and the websites you visit. Whether that's actually a smart way to manage work, you should stay on the safe side and assume you're being monitored. And make sure you use those devices only for work-related tasks.
Related Resources
You Don't Have To Solve This on Your Own – Get a Lawyer's Help
Meeting with a lawyer can help you understand your options and how to best protect your rights. Visit our attorney directory to find a lawyer near you who can help.